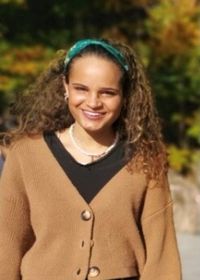 Lauren Duncan,
Health and Social Sciences
City University of London
Lauren Duncan is a final year student on the Doctoral Counselling Psychology Course at City University, London. As a woman of dual heritage with previous employment and personal experience in mental health, she decided to conduct her doctoral research on the experiences of romantic relationships in British Black women with a history of anorexia nervosa. Lauren's clinical work as a trainee counselling psychologist in an eating disorder service has given her further insight into the effects anorexia can have on close relationships and has highlighted the relevance of the intersectionality between race, culture, and religion and how this may impact eating disorder behaviour in Black women specifically. Having been diagnosed with anorexia nervosa herself in 2014 and having had first-hand experience of the services that are offered to individuals with EDs, Lauren is particularly passionate about emphasising the need for clinicians to focus, not only on the physical manifestations of eating disorders, but also on the underlying emotional and psychological factors that may be associated with their development and maintenance.
Patient Perspectives
I am sharing my personal experience of anorexia nervosa as a woman of dual heritage, which will include my experience of the support I received.