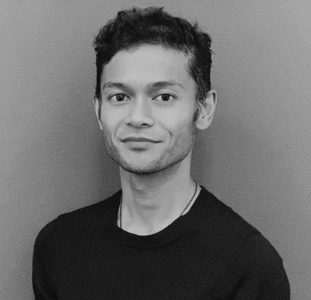 Jeffrey Sotto, Speaker


Jeffrey Sotto graduated from The University of Toronto, majoring in Film Studies and English Literature. Cloud Cover, his first novel published in 2019 about eating disorders and mental health, won a Best Indie Book Award (BIBA) for LGBTQ Fiction, an Independent Publisher Bronze Medal Book Award (IPPY), and a Literary Titan Book Award. He published his second novel, The Moonballers: A Novel about The Invasion of a LGBTQ2+ Tennis League … by Straight People (GAY GASP!) in Spring 2022. Jeffrey is also an advocate for mental health and eating disorder awareness and recovery, having shared his story on CBC Radio, Global News, and Sheena's Place. He contributed to the anthology Queering Nutrition and Dietetics: LGBTQ+ Reflections on Food Through Art, published in 2022. He is currently a peer mentor at Eating Disorders Nova Scotia (EDNS), and he appears in the docuseries Wicked Bodies by Truefaux Films, which focuses on fostering positive culturally competent engagement in treatment and support centres, universities, and non-profit programs working with LGBTQ+ groups with disordered eating and body dysmorphia.
Patient Perspectives (Wicked Bodies: A Teaching Tool for Health Professionals working with 2SLGBTQ+ People Living with Eating Disorders)
I will be sharing my personal experience with eating disorders as part of the patient perspectives section of the Wicked Bodies film discussion.