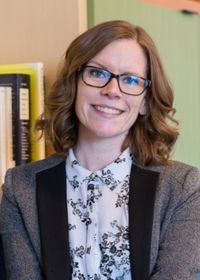 Melissa Simone, Postdoctoral Research Scholar
Division of Epidemiology and Community Health
University of Minnesota
Dr. Melissa Simone (they/them) is a Postdoctoral Research Scholar at the University of Minnesota with expertise in eating disorder onset and prevention among young people between adolescence and early adulthood. Their program of research is guided by social justice and intersectional frameworks and aims to identify socioecological and structural factors that contribute to disparities in eating disorder prevalence by centering the experiences and needs of socially oppressed groups through community-engaged and community-initiated research. Dr. Simone has published more than 35 peer-reviewed journal articles and book chapters, and their work is funded by the National Institute on Minority Health and Health Disparities.
The Consequences of the Covid-19 Pandemic on Eating Behaviours and Disorders
The novel coronavirus (COVID-19) pandemic has led to disruptions to everyday life including shorter-term efforts to reduce transmission (e.g., "lockdowns") and longer-term structural changes to the social climate that have had widespread economic (e.g., employment, income) and psychological consequences (e.g., grief, stress, hopelessness). This presentation will provide an overview of qualitative and quantitative research examining the impact that the COVID-19 pandemic has had on the emergence, recurrence, or progression of disordered eating and eating disorders. This presentation will end with a discussion of how research in this area may inform prevention and treatment programs.